With over forty years of crafting beautiful custom homes in the Lake Sunapee area of New Hampshire, Northcape Design-Build has developed a reputation for attention to detail, superb craftsmanship, lasting customer relationships, and for creating stunning lakefront homes with enduring value and classic New England charm.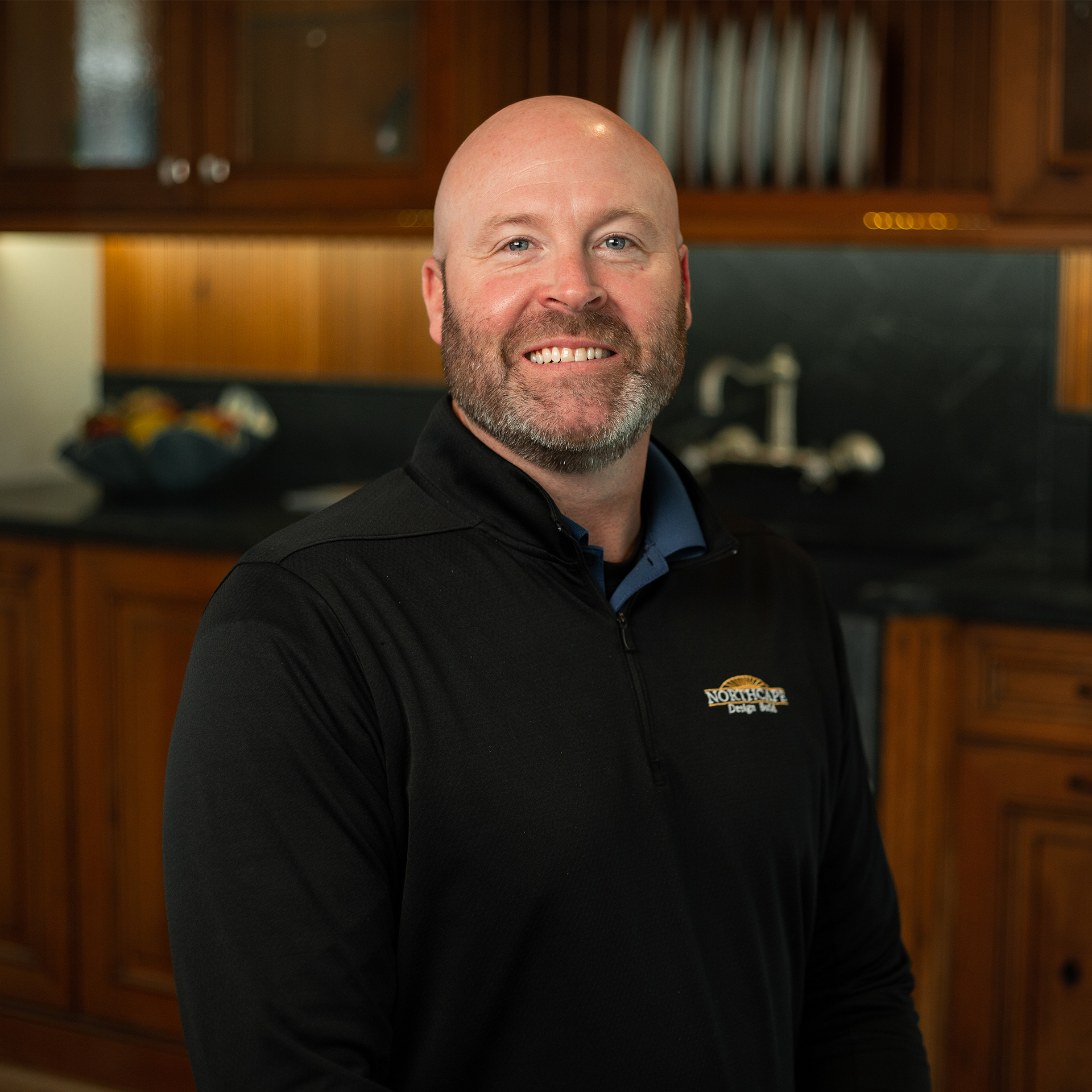 Brett Cusick
Principal
---
Brett graduated with a BS degree in Engineering from Roger Williams University in historic Bristol, Rhode Island. He joined the construction industry after spending several years in the Boston area working with world class engineering firms. His technical background includes major GIS and topography mapping, AutoCAD manipulation and residential design using Chief Architect. He now primarily uses the Chief Architect platform to illustrate and visualize upcoming projects. As a Principal Partner at Northcape Design, Brett uses his years of construction experience to work with the talented team at Northcape to craft beautiful projects throughout the Sunapee region. Brett, his wife Kate, and two children live in a home they designed and built together. They enjoy skiing, hiking, golfing and watching movies by the fire.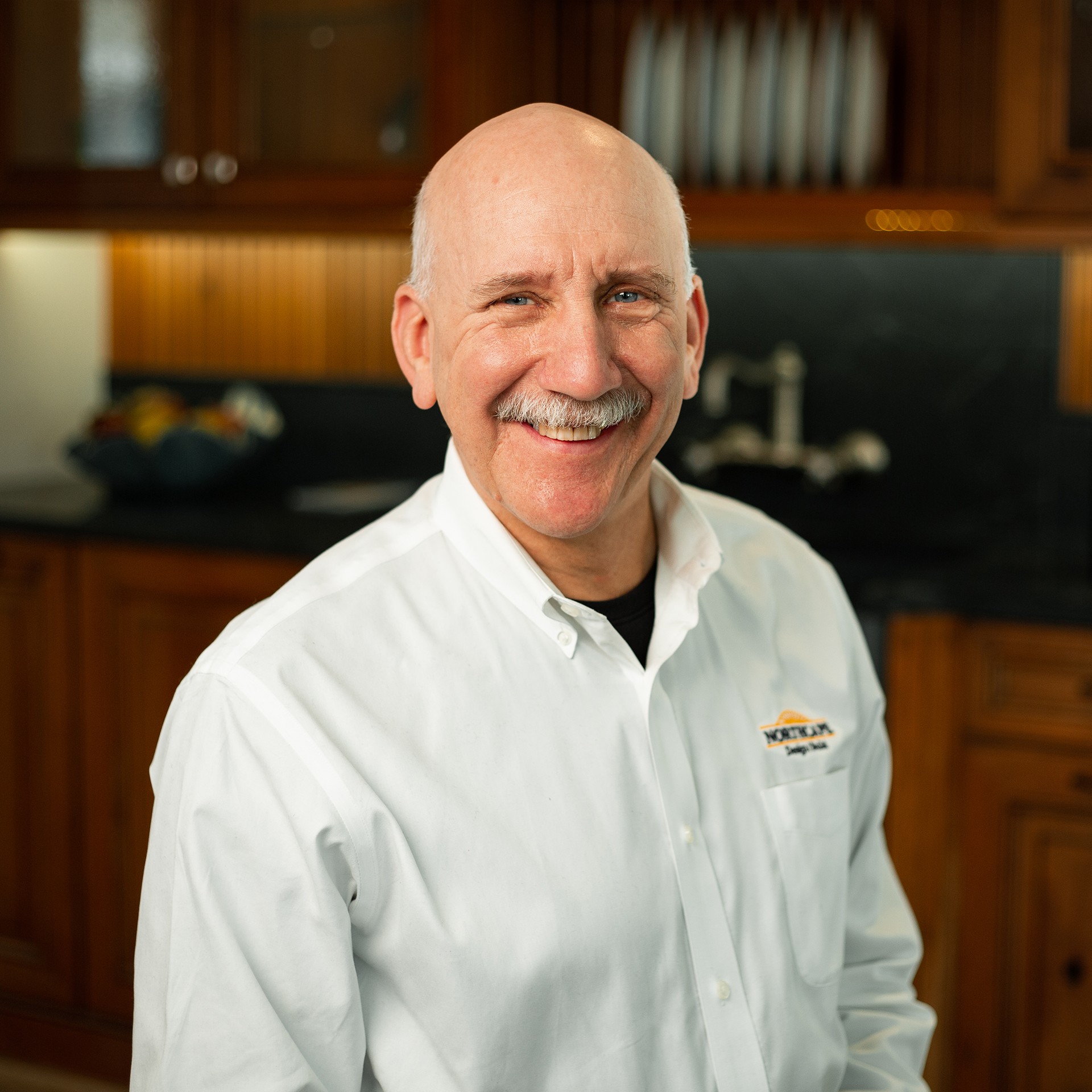 Geoff Martin
Principal
---
Geoff began his career in building as a self-employed carpenter back in 1987. He soon became partner and president of Morse & Martin, Inc. and helped to build and grow that company, working there until 2007. Geoff then went out on his own and started Cedar Mill Group, Inc. creating a full service, design/build, residential building and remodeling company, specializing in exceptional levels of quality and service. Geoff's responsibilities include sales, marketing, business development and expansion. As one of the Principal Partners at Northcape Design, Geoff oversees the sales and operations at Northcape. Geoff lives in Webster with his wife and best friend Susan. Geoff has five older children-Jennifer, Travis, Nicole, Micah and Chloe, and six grandchildren - Logan, Parker, Riley, Molly, Henry and Brendan.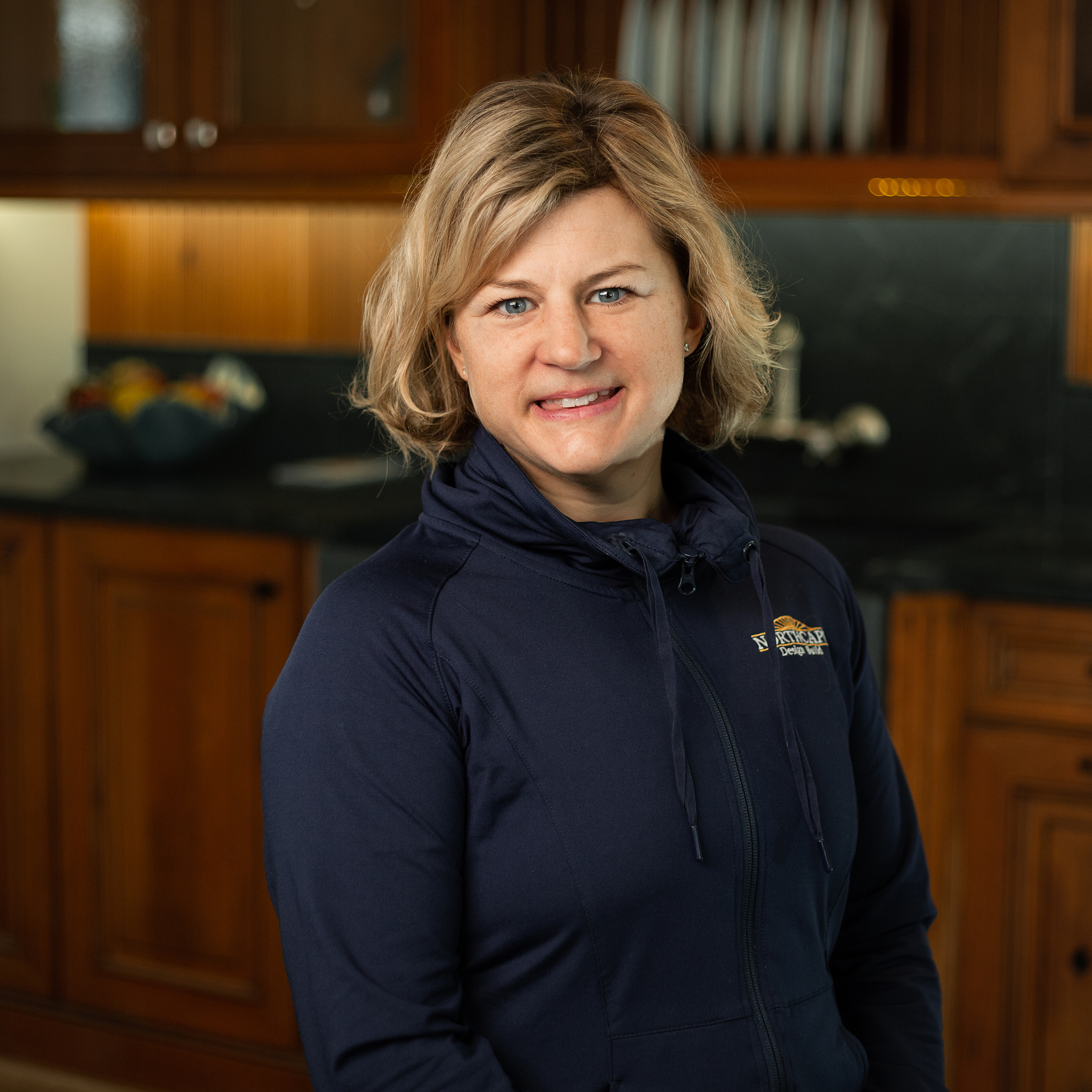 Amy Drummond
Community Strategist
---
Amy graduated with a BS degree in Business Administration from Colby-Sawyer College in beautiful New London, NH. She brings a wealth of knowledge, a passion for design, and a wide variety of skills, particularly in logistics, which she honed over eight years as the Catalog Account Manager for Company C in Concord, NH. Amy is very excited to get back into this field after most recently working at her alma mater as the Alumni Events Coordinator. Amy, her husband Drew, and two children live locally in Sutton, and if Amy is not off skiing the mountains, she can be found running the beautiful roads of NH, hiking or practicing Barre and Yoga.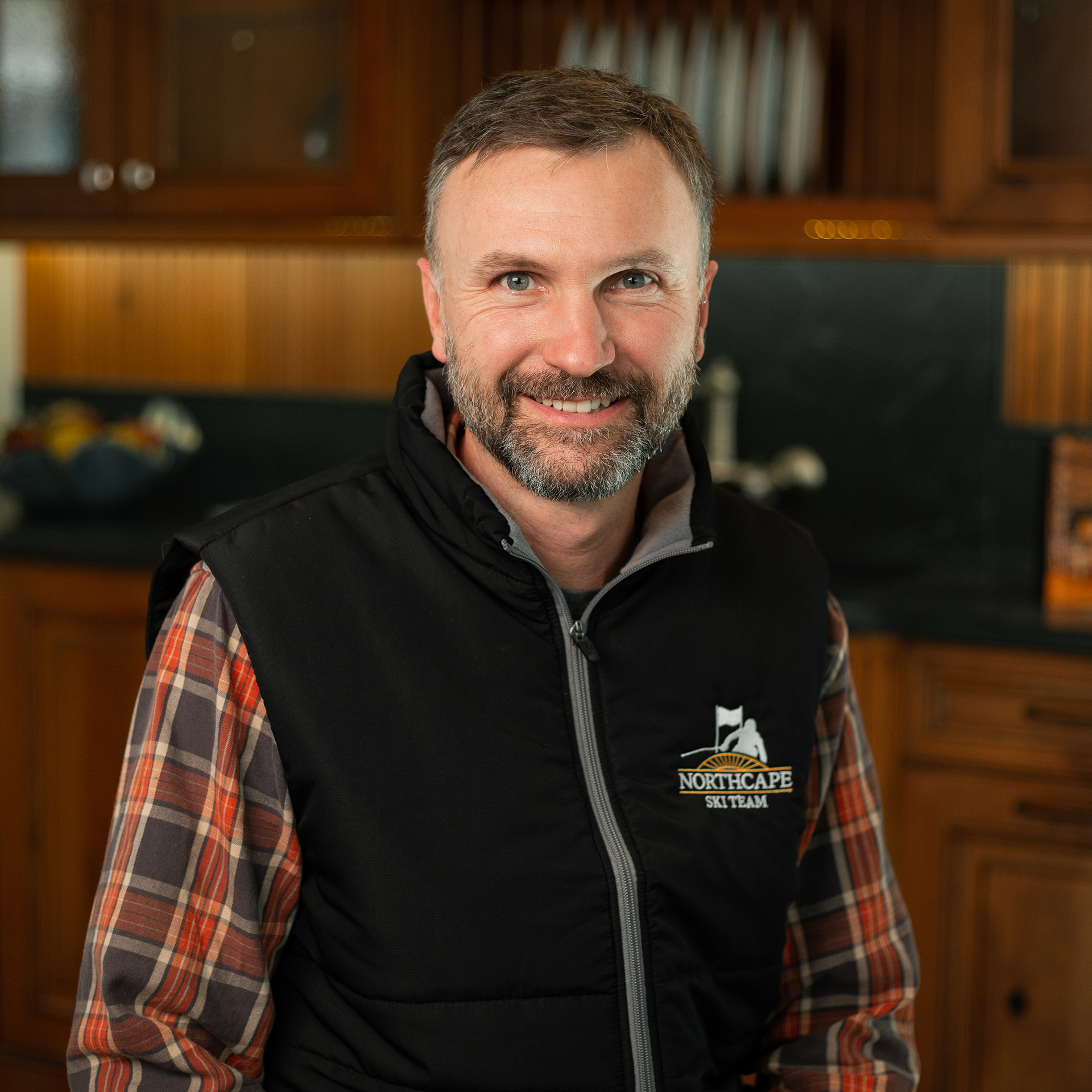 Nate Nichols
Project Manager
---
Nate grew up in the Lake Sunapee region, skiing at Mount Sunapee, hiking in the surrounding hills and swimming in the lake. He has 22 years of experience in building construction and project management. Nate graduated from UNH with a BA in English and Environmental Conservation. He has a Certificate in Architectural Drafting and Design from Puget Sound Community College and a Certificate in Building Analysis from the Building Performance Institute. Nate Lives in Hopkinton with his wife and their two daughters. Nate's commitment to quality craftsmanship and building performance brought him to Northcape.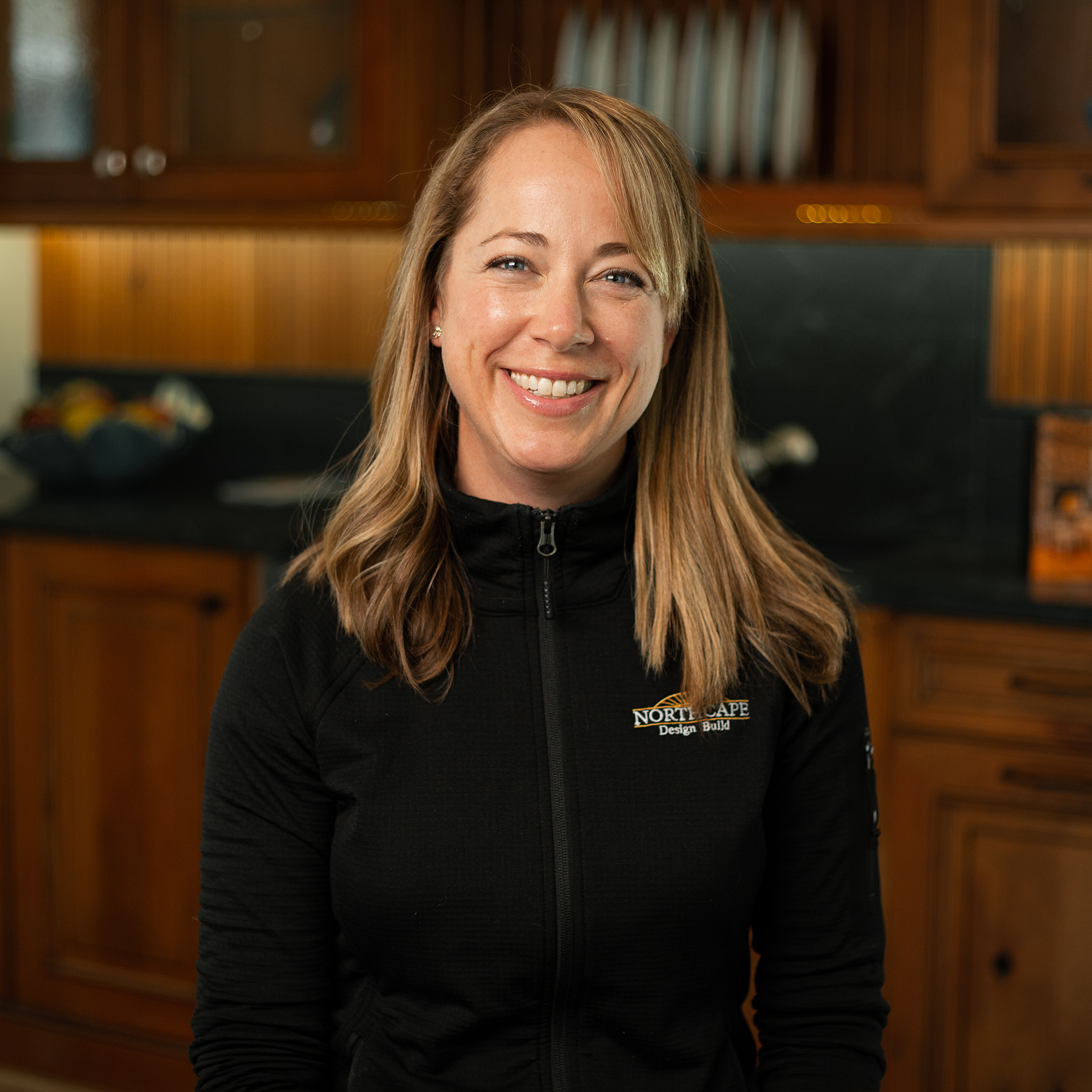 Becca Beckman
Designer
---
Becca has a degree in Mechanical Engineering from Lehigh University, and has always been drawn to building and interior design. Prior to working for Northcape, Becca worked at an interior design firm in Marblehead, MA, where she and her family lived for many years. They moved to the Lake Sunapee area last summer, after realizing they'd like to be closer to the lake and the mountains. Becca loves to ski, run, horseback ride, and spend time on the lake. Becca lives in New London with her husband, two children, and two dogs.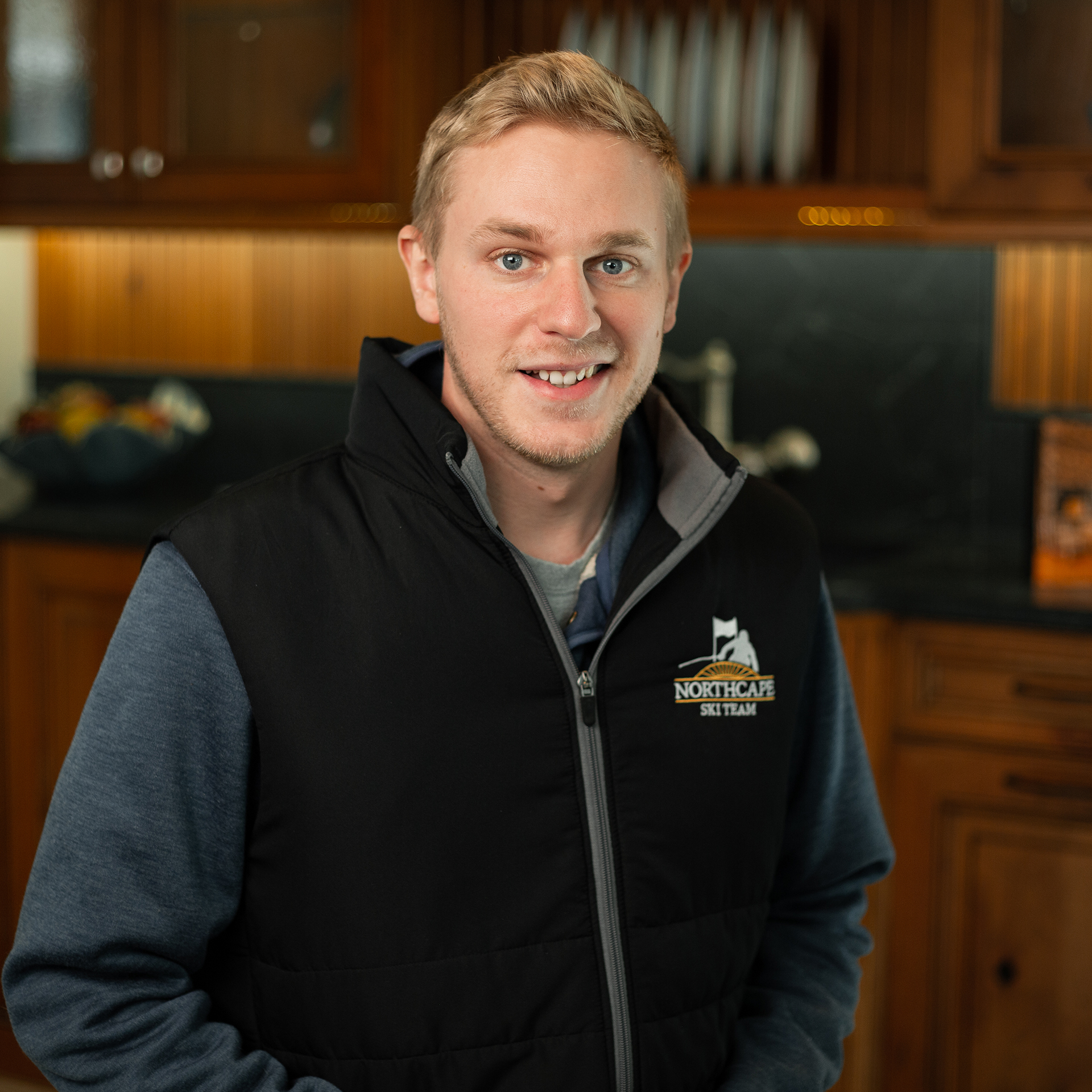 Tim Bates
Field Ninja
---
A New Hampshire native, Tim graduated from Merrimack Valley High School and began a career in the trades shortly after. Tim quickly picked up a wide range of skills; including painting, dry wall, flooring, roofing and framing out houses; Tim prides himself on taking the time to make sure his work is done correctly. When not in the field, Tim spends his time enjoying New Hampshire's outdoors, where you can find him hiking or camping. Tim lives in Sunapee in a 100% off grid home with his dog, Summer.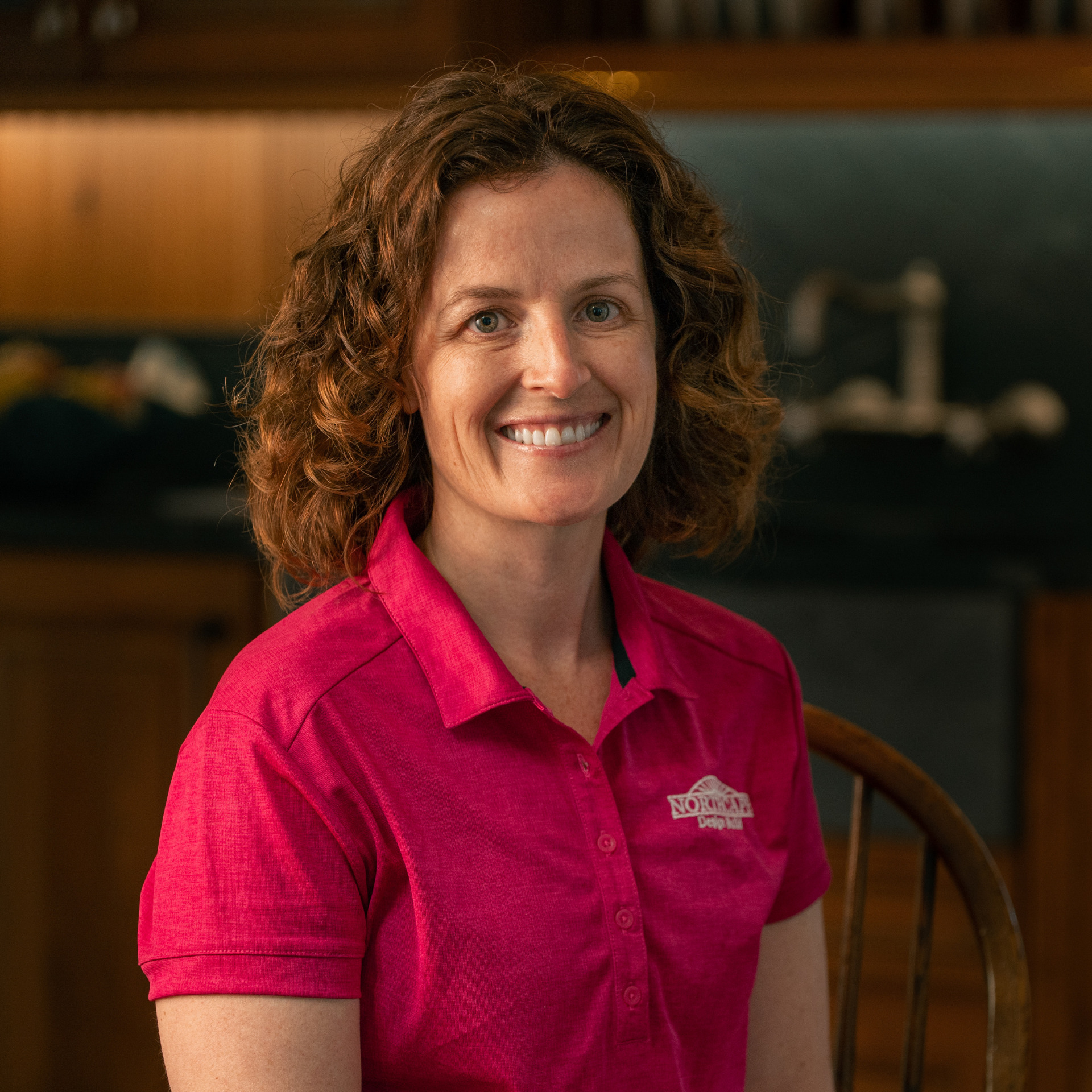 Abbey Theroux
Director of First Impressions
---
Abbey received her undergraduate degree in Business from University of Puget Sound and her Masters in Chinese Medicine. She owned and operated a health and wellness clinic in New Mexico for several years before becoming a Registered Nurse with a master's in management and leadership. Abbey moved to New Hampshire with her husband and two daughters a couple of years ago. She loves all the amazing outdoor opportunities she can enjoy with her family, such as skiing, hiking, and swimming in our beautiful New Hampshire Lakes.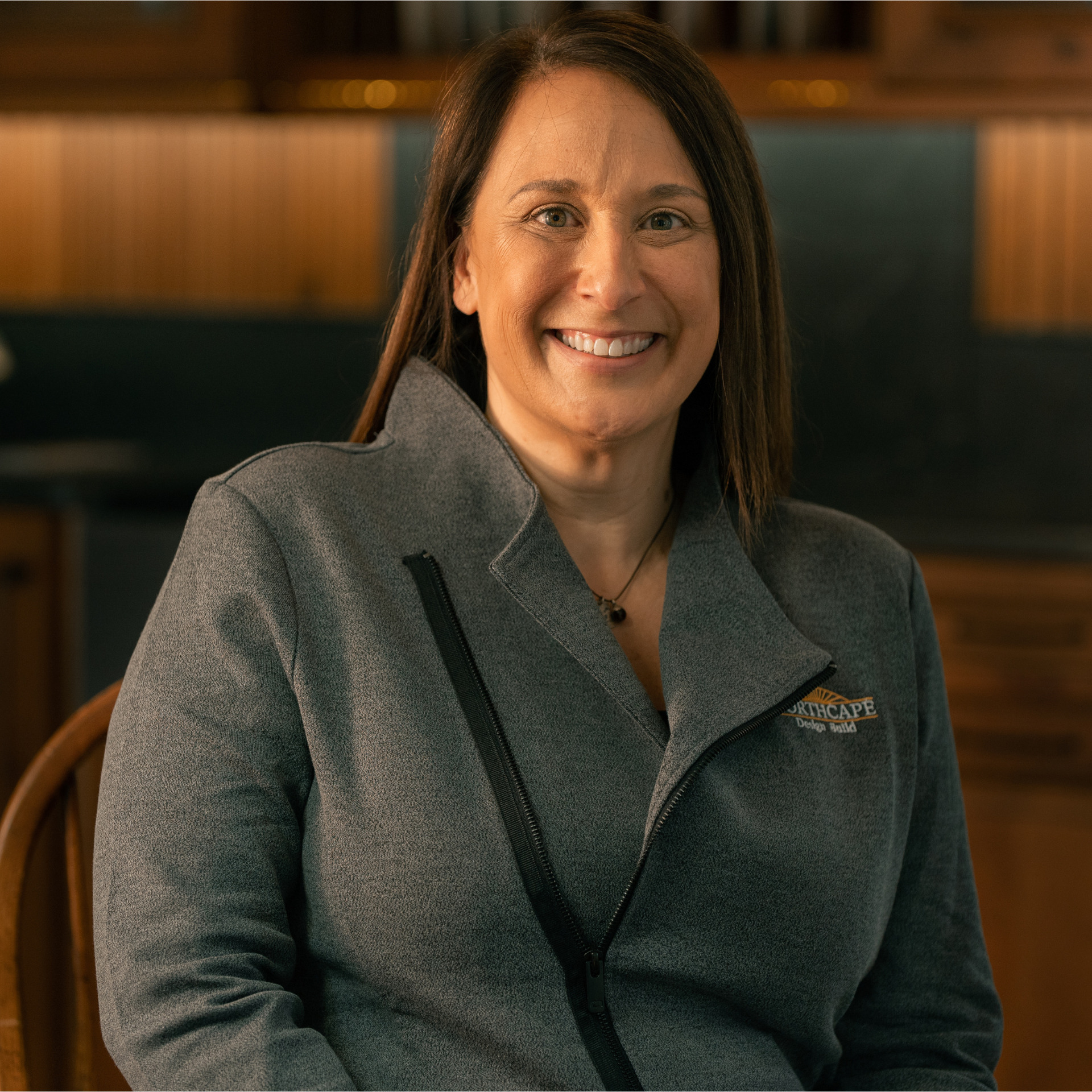 Monique St Laurent
Designer
---
Monique graduated from N.E. School of Art & Design at Suffolk University with a degree in Interior Design. She has 30 years' experience in the industry. She's worked as an interior designer in Harvard Square, Cambridge, MA, and as a Design Manager for a large custom closet fabricator. Spending time specializing in specific areas of the design industry, such as custom cabinet design, organization, flooring, and design technology, has given her specific skills and knowledge that she brings to the table in each customer experience. She's been fortunate that her work has brought her throughout the country and Canada, and she's learned a lot along the way. Listening to the clients' needs and reflecting their lifestyle is an important part of the design process, as well as providing informed design decisions with respect to the budget. Monique loves to travel, garden, cook and read. She lives with her partner Joe in Concord. She has four grown children.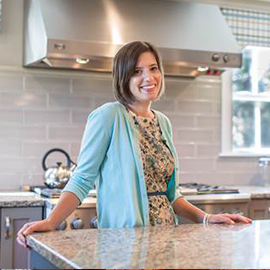 Marcia Fletcher
Interior Designer
---
Marcia's love for interior design started in 9th grade. She graduated from Lakes Region Community College with an Associates Degree in Business management and from Mount Ida College with a Bachelor's Degree in interior Design. She gained 20 years of experience when she worked for an interior designer, an architect and a construction company. This is where her drafting, product selection and knowledge of construction developed. She established Marcia Fletcher Interior Design, LLC in 2017, which creates useful and beautiful residential interiors. She prides herself on listening to her clients needs and being an integral part of the construction team. Marcia lives in Concord with her talented husband chef Corey and her daughter. She enjoys yoga, gardening and spending time at the water. Find out more about Marcia's work at www.MarciaFletcher.com.
Contact Us
Now that you're ready to start creating your dream home, addition or renovation, let Northcape Design-Build help you start the process. Complete the form below and we'll contact you soon.